Teaching

We assist in providing materials for teaching and other scholarly activities to advance student learning, public outreach, and broaden understandings of the plant and fungal heritage of Michigan and the world. From university lectures to elementary classrooms, herbarium specimens and online resources provided by herbaria can be integrated into a wide range of curriculums.
See our Outreach page for additional ways we create opportunities for people from all walks of life to learn about the importance of herbaria, plants, and our natural heritage.
Plants in the class
Many courses at MSU choose to use specimens and other herbarium resources to engage students and support their educational goals with real-life examples. With over 500,000 specimens held at the herbarium and a wealth of imaged specimens available online, the possibilities of in-person and online learning are endless!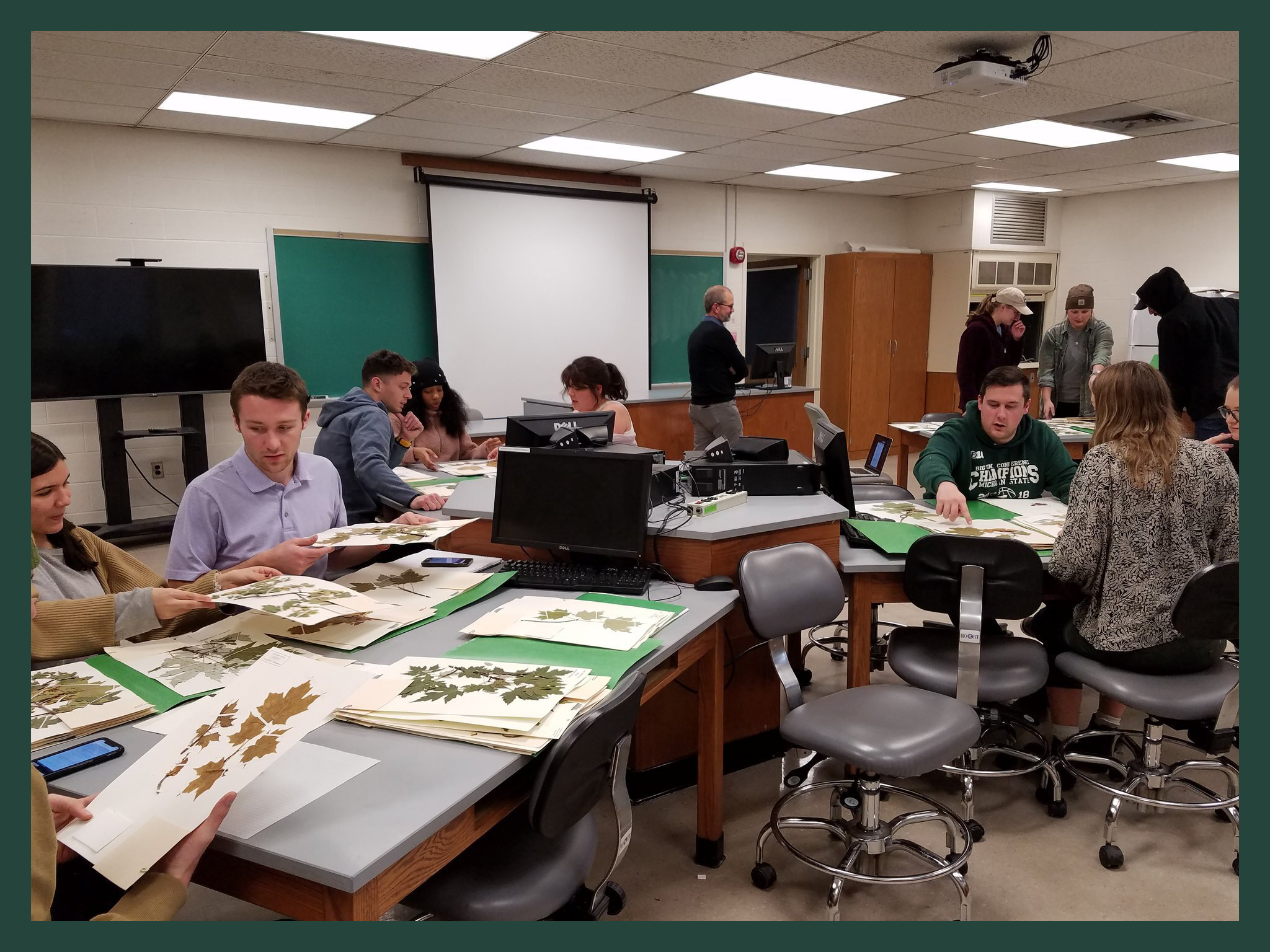 To the right is a picture taken of an activity created for a plant systematics class at MSU. The activity uses (Acer) herbarium specimens to teach about the role of gestalt recognition in plant ID!
Click here to access the activity question sheet.
We encourage you to use our YouTube videos to aid in online learning. Visit our Animations page for additional video recommendations and subscribe to our YouTube channel to access all our content and get notified about future educational videos!